About us
At Cr4/5 to 19 Belgrave Street, Kogarah NSW, you can visit Thai Recipe. Thai Cuisine is a hit to some food enthusiast nowadays. We mainly serve fresh and great foods all for your convenience. Our wide variety of special dishes include Meal Deals, Entree, Soup, Noodle Soup, Stir Fried Noodles, Salads, Curries, Fried Rice, Stir Fried Recipes, Thai Recipe Specials, Fish Crave, Side Dishes, Rice and Beverages. Thai Recipe is known for its Curry Puffs, Spring Rolls, Chicken Satay, Pad Thai, Pad See Eew, and Spicy Fried Rice. We accommodate both delivery and pickup services on all days of the week. If you want to view more of our list of special dishes, just click on the Order Online button now.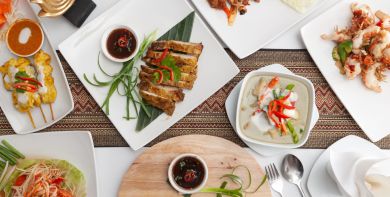 Reviews
Kamlesh
"great as always"
21/02/2020
Sam
"Meals were incredibly fresh and aromatic. Fast delivery"
10/02/2020
Susan
"as good taste as usual"
22/01/2020